PROJECT MANAGEMENT
DS Consulting Services has the tools, knowledge and techniques for managing projects. Our design and development
framework include:
INITIATION

involves starting up the project, by documenting a business case, feasibility study, terms of reference and appointing the team.

PLANNING

involves setting out the roadmap for the project by creating the following plans: project plan, resource plan, financial plan, quality plan, acceptance plan and communications plan.

EXECUTION

involves building the deliverables and controlling the project delivery, scope, costs, quality, risks and issues.

MONITORING & CONTROLLING

involves managing team and stake-holders, measuring progress and managing risk and performance to ensure a successful project.

CLOSURE

involves winding-down the project by releasing staff, handing over deliverables to the customer and completing a post implementation review.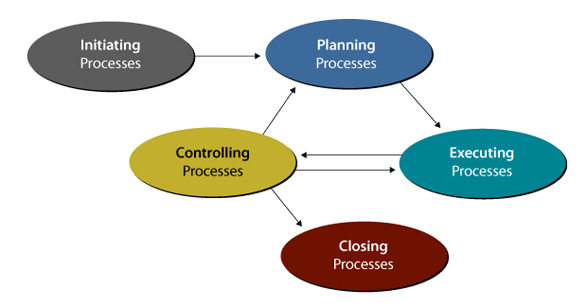 Some of our areas of project management expertise include:
WORKFLOW PROCESS DESIGN AND DEVELOPMENT:
We will document your workflow and map out your business processes.
CHANGE MANAGEMENT:
We will develop and implement a change management process to minimize the risk of failure in implementing changes.
TECHNICAL WRITING:
We analyze the audience that will receive the information and develop a technical writing plan that will drive the writing process to achieve the goals of our client.
SYSTEMS IMPLEMENTATION/CONVERSION:
We design test cases, test, then implement the system.
ORGANIZATIONAL STAFFING MODELS:
We forecast future personnel requirements based on company growth.
CALL DS CONSULTING SERVICES TODAY
TO IMPROVE YOUR BOTTOM LINE TOMORROW
866-376-1582